Unique Gifting Blog
Get ready for a thrilling adventure in the realm of extraordinary gifting! Discover the most captivating gift guides, heartwarming tales, and enthralling inspiration that will spark your imagination and leave you brimming with excitement.
Dive into the world of unique gifting, where every moment is a chance to create unforgettable memories and show your loved ones just how special they truly are! Let the magic begin!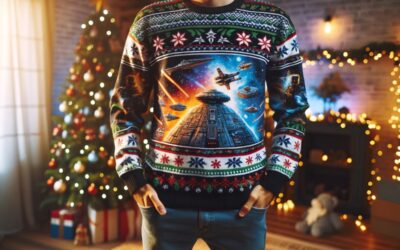 Nothing declares your festive spirit quite like our fabulously quirky Star Wars Christmas Jumpers. They're the perfect gift idea for all the Star Wars enthusiasts who wish to channel their inner Jedi, or perhaps their inner Sith, this holiday season. Our curated...